Sony is on its second version of a pro-level 70-200mm f/2.8 G Master lens. Tamron recently released its second 70-180 f/2.8 G2 lens. A professional 70-200mm f/2.8 was one of the first lenses released by Panasonic for its Lumix full-frame bodies. And in all this time, where has Sigma been? Well, the wait is over. Sigma has finally released the 70-200mm f/2.8 DG DN OS Sports series lens, but was it worth the wait?
Sigma 70-200mm f/2.8 DG DN OS Sports Lens: Heavy Handling
The first thing I notice about the $1,499 Sigma 70-200mm f/2.8 is how large and heavy it is, although to give some context, I'm biased by just how lightweight the Sony G Master and Tamron G2 are. The latest Sony 70-200mm weighs in at a svelte 37 ounces (1,045 grams), and the Tamron an even lighter 30 ounces (855 grams). By comparison, the Sigma tips the scales at almost 47 ounces (1,350 grams) which is only surpassed by the Panasonic 70-200mm f/2.8 and its relatively ponderous 55.4 ounces (1,570 grams).
At least the build quality of the Sigma goes along with its heavy weight. The barrels are of metal construction with weather sealing throughout. Like all Sigma professional lenses, the rings turn smoothly and everything feels like it will stand up to years of use and abuse.
The one complaint I have is that the supplied lens hood covers over the zoom ring somewhat and throughout testing I found this to be awkward. I do, however, appreciate that the lens has all the control switches I would expect such as AF/MF, OS controls, and custom button presets. The lens collar is non-removable but it is dovetail cut for Arca Swiss style heads.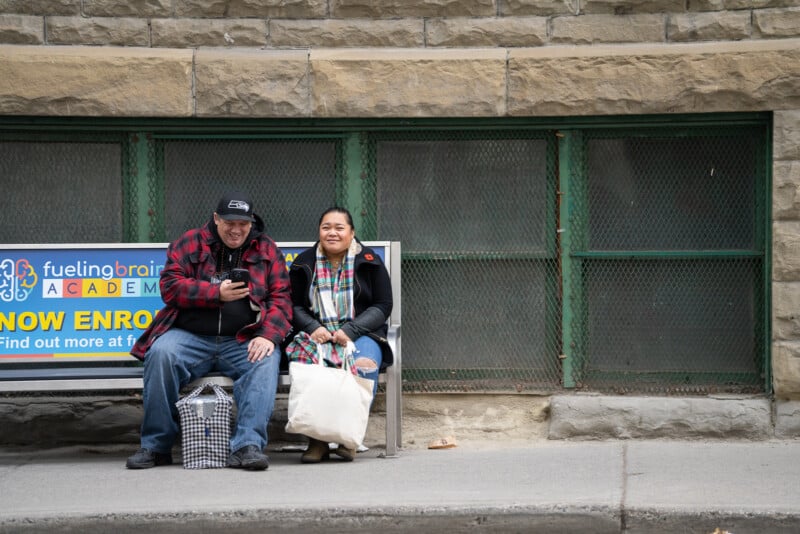 Sigma 70-200mm f/2.8 DG DN OS Sports Lens: Optical Performance
Sigma lens coatings are universally excellent at controlling flare and ghosting and the 70-200mm is no exception. There is only minimal loss of contrast shooting toward the sun and ghosting is not distracting at all, even when the aperture is stopped down tightly.
Specular highlights show significant cat's eye distortion in the corners of the frame when shooting at f/2.8 and this extends toward the center as well. I happen to like this look though, especially when shooting portraits with highlights in the background. Stopping the aperture down makes this largely go away but highlights at the corner can still look truncated. The bokeh is clean of onion rings and has a pleasing look as it goes from in focus to out of focus.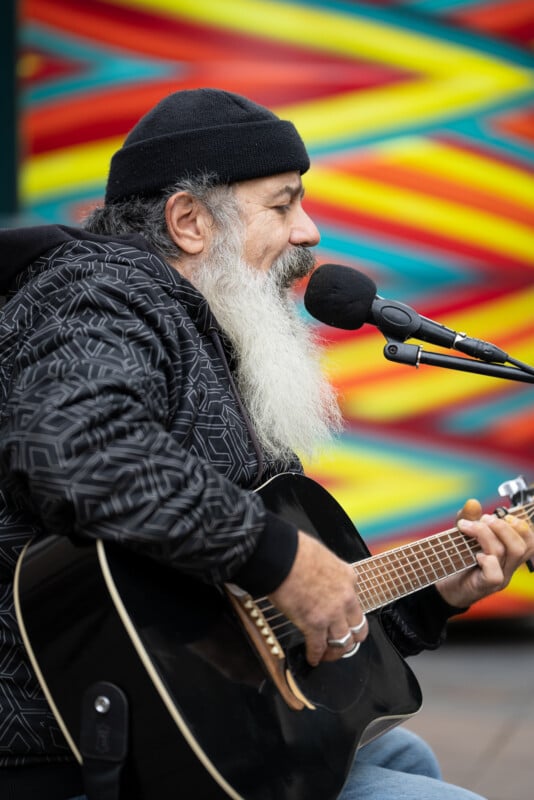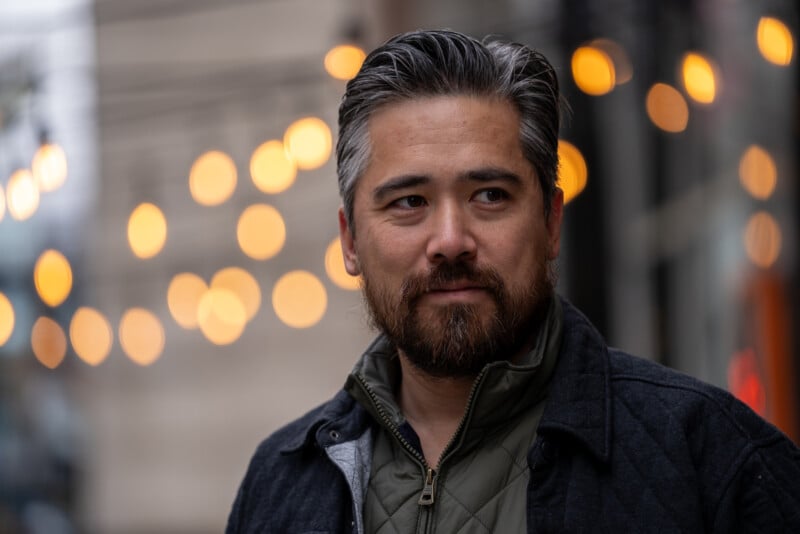 Sharpness is excellent on this lens with rich detail present in the central part of the image, even when shooting wide open at f/2.8. Overall quality improves ever so slightly when going to f/5.6 although corner sharpness benefits noticeably from a tighter aperture. The lens is quite consistent throughout the focal range and performs well at any given aperture, though. I would say that the Sony G Master and Tamron G2 outperform it slightly in terms of sharpness but it does edge out the Panasonic overall.
The Sigma 70-200mm is driven by twin high-speed linear motors and I found the performance to be acceptable, however, I feel like the Sigma lags behind its contemporaries in overall swiftness of movement. Its macro capabilities are also nothing to write home about, giving the best results at 200mm but only providing a 1:5.3 life-size ratio.
LoCA, or longitudinal chromatic aberration, is a color cast that forms in the out-of-focus areas of an image. It's notoriously difficult to get rid of in post but luckily it is well controlled on the Sigma 70-200mm. Chromatic aberrations in general are minimized on the Sigma 70-200mm, too: a good result indeed.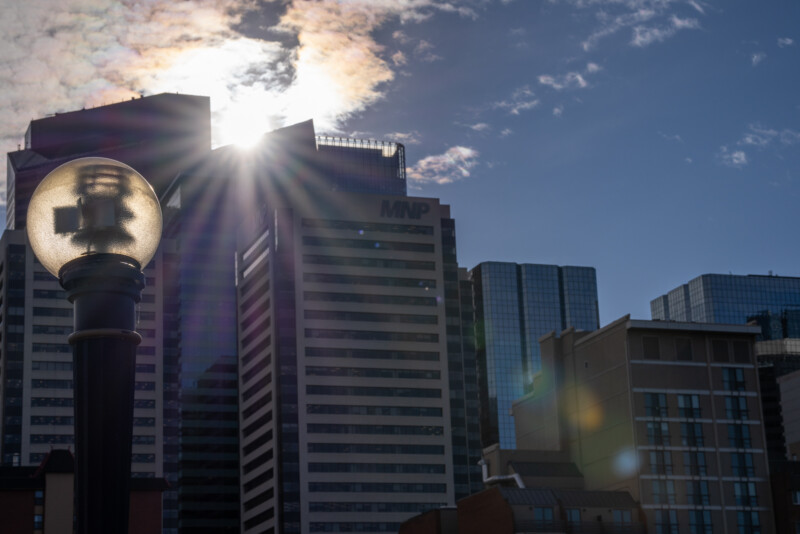 I have to give Sigma props when it comes to video situations. This lens has effectively no breathing whatsoever. The field of view stays the same when focusing from near to far, and only the Panasonic 70-200mm f/2.8 competes in this regard.
Video shooters will also appreciate the aperture ring present on the lens and, yes, you can set it for a smooth de-clicked rotation. Hand-holding the lens is assisted by an excellent optical stabilizer that gives 7.5 stops of stability at the wide end and 5.5 stops at the tele end.
Hard to Stand Out in a Crowded and Competitive Market
So we have Sigma's lens that has finally arrived on the scene and delivers excellent optical results, albeit in a somewhat larger body design. Sigma has finally released a pro-level, $1,499, 70-200mm f/2.8 for mirrorless cameras and has proven that it can at least compete with the other lenses available, but the market is getting a little crowded and the competition is fierce. The real determining factor on whether to buy the Sigma 70-200mm f/2.8 DG DN OS Sports comes down to the lens mount you're looking to use it on.
In Sony E-mount, I feel that the $1,299 Tamron 70-180mm f/2.8 G2 delivers slightly better results in a much smaller package, and losing 20mm at the tele end is a very minor difference. The admittedly more expensive $2,798 Sony 70-200mm f/2.8 G Master OSS II is going to give the best combination of performance and portability if the budget allows.
Where I think the new Sigma makes the most sense is in Panasonic's L-Mount. The Sigma is lighter and smaller than the $2,097 Panasonic Lumix S Pro 70-200mm f/2.8 with the same excellent video shooting benefits. It's also substantially less money and I feel that it delivers better optical performance too.
Are There Alternatives?
As said above, there are many choices in this focal length with the Sony 70-200mm f/2.8 G-Master and Tamron 70-180mm f/2.8 G2 being the best options in E-mount. In L-mount, the main alternative is the even heavier Panasonic 70-200mm f/2.8.
Should You Buy It?
Maybe. In E-mount, the alternatives make better cases for themselves. However, in L-mount I would take the Sigma over the Panasonic every time.
creditSource link